Placed in an elegant green frame, Marina Uno offers services of beaching, boat storage and maintance shipyard , a fuel station, mooring assistance day and night, the possibility of using a large swimming pool with a lifeguard; toilettes and showers; chance to use washing machines and dryers for free; free Wi-Fi, one early season party and one summer party, and more.
In the marina there are a charging point for electric vehicles, a four-star hotel with a beauty centre and a panoramic restaurant named "New Port", a typical restaurant in a fishermen's "casone" called "Al Cason", a bar, a shop for boating equipment and accessories, a newsstand, a tobacconist, a sailing licenses' school, a diving school and more.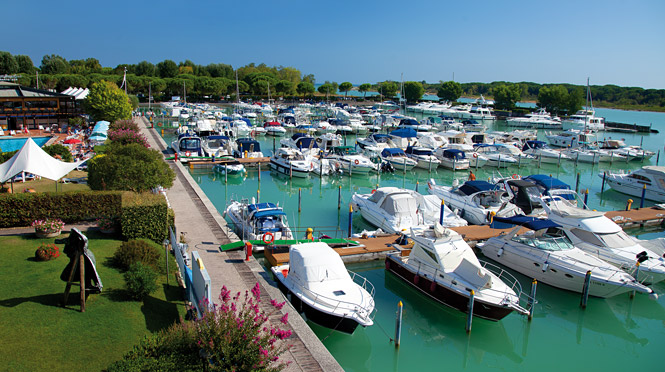 on the dock
Drinking water, electricity, toilettess, hot water showers, separate storage for waste, weather services, service and assistance at the mooring day and night.
technical services
Workshop, launch and beaching services, two 20 tn and 7.5 tn cranes, technical assistance, storage of used oil, filters and accumulators, boat storage both on an equipped service area and inside.
rates
Download mooring rates